Discover the Charente River and the Cognac vineyard in a different way

By bike By canoe
From Jarnac, we rent out mountain e-bikes and Canadian canoes.
Riding in the heart of West Charente vineyards has become very accessible with electric assistance.
Greater distance, new pleasure with a moderate effort !
Rent, learn, guided hike ...
To each his own formula to meet his desires !
Combine both activities ... And treat yourself to a canoe + E-bike combo !
A day which combines two hiking modes to better appreciate this land of ​​water and vineyards.
To escape close to home... Close to you …
To immerse yourself in peace for 2 days in nature, in the heart of the Natura 2000.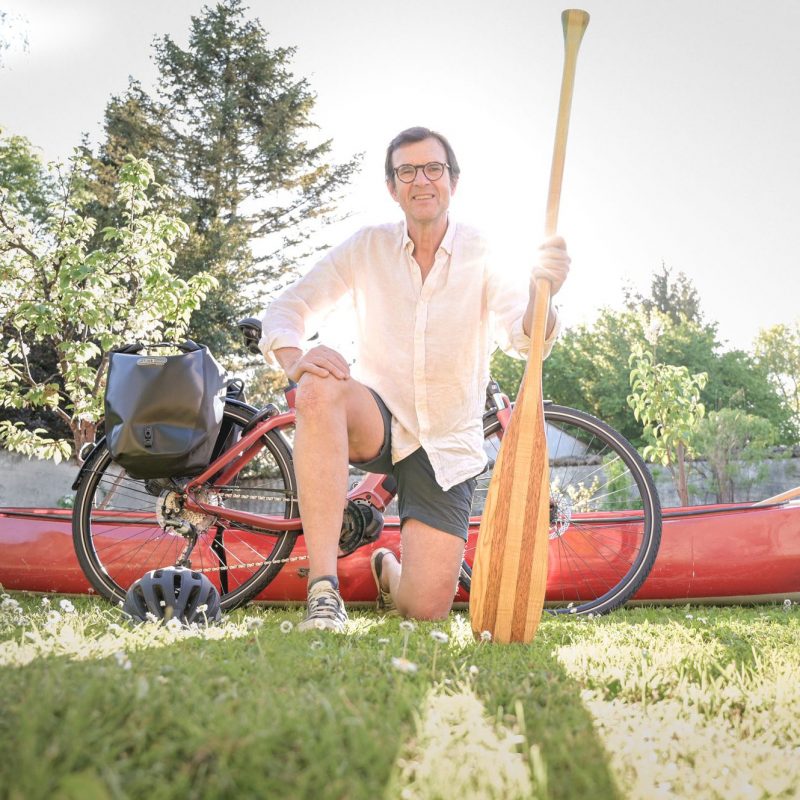 I was born in Jarnac, on the banks of the Charente River. I was 11 years old when I saw a canoe jump over the dam called "le barrage des moulins". Since then, canoeing has taken a major place in my personal and professional life. For many years, I practiced it both competitively (member of the French downhill team) and in the family environment.
Within my occupation at the Charente department office, I first led and supervised itinerant rides with groups of youths by canoe and bicycle.
Subsequently, whilst in charge of outdoor sports, I contributed to the local rivers development plans, as well as the markings of mountain bike circuits to facilitate the practice of these activities.
Building from these experiences, I created "Ouest Charente Outdoor" in order to share with you all my knowledge and attachment to this area of ​​West Charente.
Opening period : April 1st to October 31st*
Daily - 9 am to 7 pm
* Contact us regarding our off-season opening hours and rates
Follow our actuality online and share your experience !